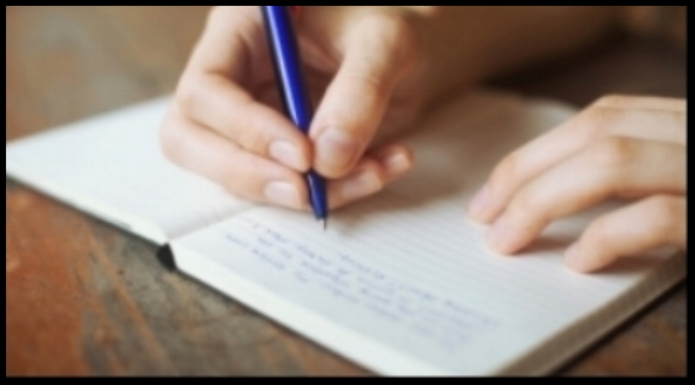 Sarah gives excellent classes.
I had a severe stroke 5 years ago and could not move properly on my left side after a lifetime of active, healthy living. Sarah is responsible for making me more fit and able than I had ever hoped to be: from stronger legs to moving with great ease. She has a fund of knowledge that she shares with ease. Sarah is a superb teacher who is more than happy to share her vast experience. Sarah has done good for so many clients. I recommend Sarah without reservation. Sincerely, Carol
Love the classes, love Sarah! Her hands on approach and teaching techniques make you do the exercises correctly with full body and mind awareness. Sarah is genuinely concerned for your total well being. Best of all, she makes you work! Lee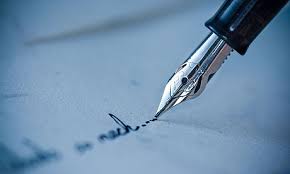 Sarah spends a lot of time with me. I feel so good after both our workout and all the extra teaching that goes with it.
No other "exercise regime" I have been involved with has ever given me the positive feeling that I have after every session with Sarah. The pace of her teaching is perfect and I appreciate her sensitivity to my needs. Joanna
Sarah is such a caring and knowledgeable instructor! I joined the class 5 months ago and have greatly reduced right hip, right shoulder blade and back pain. Sarah teaches Pilates moves with a lot of attention to detail, and always helps clients with individual issues. I always look forward to the classes in her clean, well-equipped studio, where the atmosphere is cheerful and friendly. I couldn't ask for more!
Inga
Very, very pleased. Sarah is a true teacher. Brenda
Sarah, you have been very instrumental in my recovery and making my system work the way it was intended to. There was not an area in my core that you did not recognize as being a possible weakness; something for my mind to see that there were so many things that needed work. In the first few weeks I was shocked at how much my core was weak. Knowing is half the battle. You are the best! Thank you for all the strength that you have been able to put in my mind and my body.
Lorrie
After just one session with Sarah I feel stretched across the chest, shoulders back and head up high. I actually feel taller!!
Looking forward to our next session . Kunthi
A fabulous Pilates and wellness professional, Sarah Wallace worked with me on a regular weekly basis over several months to increase my general wellness and physical core strength, by progression through the fundamentals of STOTT PILATES. I always looked forward to my bi-weekly classes with Sarah and came away much the happier and healthier. Grace a her personal training skills, patience and caring, I am now in a much better overall mental and physical health and am able to maintain this equilibrium by participating in medium/advanced group Pilates lessons at least 2 times per week. I have only accolades for Sarah's abilities as a wellness and Pilates teacher and trainer.
Jennifer
I trained with Sarah for 3 years. My private lessons were always interesting, enjoyable and effective. Her experience and expertise meant she could combine various training so that my sessions were structured to suit my personal needs and goals. Sarah understood and respected my physical state each week, kept me focused and interested in the why and how of what we were doing and challenged me to new strength and mobility, improved posture, flexibility and balance. A full package.
Lucy
I am 77 and thought I could never learn these new exercises. Sarah worked slowly and we did it! My neck pain is gone, my leg pain went away and my sleep has finally improved. Sheila
Sarah's knowledge and clear instruction have paid off for me!
I notice a difference in my muscle tone and am aware of how much her classes have helped me when I am out for a walk or just doing daily chores. She makes us work, but makes sure we are doing the exercises properly - and wow does that ever make a difference. Her classes are worth making time for! Jane
I've learned a lot from Sarah, far more than I ever thought possible!
My low back pain was resolved and I have a stronger core. I find myself preaching the benefits of Pilates, mindfulness, good habits, positive thoughts and deliberately healthy eating habits whenever I get the chance. I thank Sarah for taking the time to give me the tools to make these changes.
Lesley
Pilates was recommended to me by my doctor and physiotherapist as a way of maintaining long term stability for my back.
My journey since then under Sarah's expert guidance and care has been remarkable. I have been able to establish core strength and flexibility and eliminate the constant lower back pain I used to suffer from. She demonstrated a real understanding of the causes of pain and how to address them in a clear and articulate manner, a total commitment to helping me, including modifying our program as needed for instance when in pain and importantly is a delightful and empathetic person to work with. I would highly recommend Sarah to anyone who is prepared to commit themselves.
Roger
I have Down Syndrome and I was suffering from many aches and pains in my bones and I was not in physical shape. Luckily I found Sarah to help me and I had personal lessons bi-weekly with her for about 4 years. Sarah is an excellent Pilates teacher and she became my good friend. She taught me about the importance of my breathing, my posture, my nutrition and my core strength. I am in much better shape because of Sarah. I have much more confidence now. Sarah left me with these gifts that I can use and rely upon for the rest of my life. Thank you Sarah so much.
Claire